Toda is my Apollo Justice: Ace Attorney review – the 4th in the series. Let's see how this goes.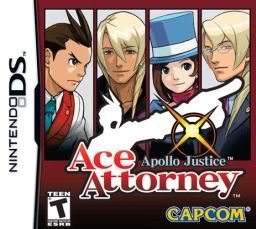 Console: DS
What happened to the 3rd installment? Trials and Tribulation is actually the 3rd installment in the Ace Attorney series, but its release was delayed in Europe for so long that they were actually able to release Apollo Justice before T&T.
So, this Apollo guy…: Yes, nothing to do with Phoenix. The new protagonist was a controversial move and a lot of the fandom wasn't very accepting. But I think it's a good game and nice and refreshing. Phoenix had a good run, so let him go.